Crochet Snowflake Earrings with Pearl Accent Tutorial
Crochet snowflake earrings are the perfect accessory for the holiday season. I recently made a couple pairs of these earrings for my mom's friends. These earrings look great with a sweater and a pair of jeans or with a formal dress.
Love these earrings but don't have the time to make them yourself? They are currently on sale in my Etsy shop.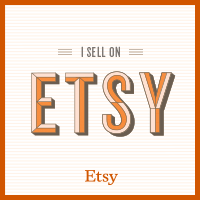 Crochet Snowflake Earrings with Pearl Accent
Materials:
White Crochet Thread Size 10
Size 2.0 mm crochet hook
Needle
Pliers
Head Pins
Fishhook Earrings
Wire Cutters
Two glass pearls


The pattern for the snowflake is not my own. I followed the pattern for a simple snowflake by Sarah London. The only difference is that I used white crochet thread size 10 and a size 2.0mm crochet hook. Make sure that you scroll down to the second set of instructions (USA). The first set of instructions are written in UK terms. Crochet two snowflakes using this pattern.
Next, using a pair of pliers open the bottom loop at the end of the fishhook earring.
Loop the fishhook earring through the top point of the snowflake. Then, use the pliers to close the loop on the fishhook earring.
Next, take a glass pearl and place it onto the head pin.
Using the wire cutters, cut the excess wire off of the head pin. You only need to leave about a quarter of an inch of wire above the top of the pearl.
Using the pliers, wrap the excess wire around to form a small loop. Place the loop through the bottom tip of the snowflake. Use the pliers to close the loop.
Repeat these steps for your second earring.